Low-carbon aluminium key ingredient for Japan's growth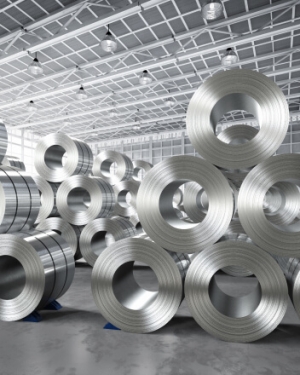 (Posted on 28/10/21)
En+ Group, together with its metals segment, RUSAL, has published research that stresses the critical role of low carbon aluminium as a part of Japan's Green Growth Strategy, underpinning the green energy transition and the further evolution of the circular economy.
Drawing on market data, the paper shows a projected 20% increase in demand for aluminium semis from businesses in Japan between 2020 and 2025. While Japan benefits from almost 100% recycling rates for cast aluminium products, primary aluminium will still be required to meet more than 50% of forecast demand. The paper warned that the high energy intensity of aluminium production means raw materials imported into Japan can have vastly different embedded emissions based on the power sources used. Primary aluminium produced using renewable energy, for example, can have an emissions intensity of less than 4 tonnes of CO2 per tonne of aluminium (tCO2/tAl) (Scope 1&2) compared to a global average of 12.6 tCO2/tAl (Scope 1&2),
Researchers for En+ Group advise Japanese industry of the necessity to create 'cradle to gate' partnerships that pull through low carbon aluminium products, whilst supporting research and development, design for sustainability and circularity, and investment in low carbon innovations.
In addition, the paper proposes the government consider the use of foreign development funding to support low-carbon supply chains for Japanese businesses, whilst extending the existing emission-linked import duties to materials that include high volumes of coal or oil during production.
Commenting on the research, Steve Hodgson, International Sales Director of RUSAL, said:
"Japanese manufacturers under pressure to reduce their climate impacts have the opportunity to source aluminium with significantly lower embedded emissions. At the same time, the simple act of requiring emissions disclosure against a common global framework will further enhance confidence in aluminium as the material of choice in a carbon constrained future."
En+ Group is the world's leading international vertically integrated aluminium and power producer. The Company combines power plants with a total installed capacity of 19.6 GW (including 15.1 GW of hydro power assets), and 3.9 mt of annual aluminium production capacity (through a controlling stake in RUSAL, the world's largest aluminium producer ex-China in 2018) which is the major consumer of En+ Group's hydroelectricity
Latest News
(Posted on 26/11/23)
ADM, a leader in sustainable agriculture supply chains, has announced an important expansion of its... Read more
(Posted on 17/11/23)
Trafigura, a market leader in the global commodities industry, has agreed to invest in an all-in-one... Read more
(Posted on 17/11/23)
ADM and Marathon Petroleum Corp. have celebrated the opening of their joint venture soybean processing... Read more
(Posted on 13/11/23)
Former U.S. Grains Council (USGC) Director of Global Programmes Alejandra Castillo was named the successor... Read more
(Posted on 13/11/23)
Rio Tinto has completed the acquisition of PanAmerican Silver's stake in Agua de la Falda and... Read more
(Posted on 05/11/23)
Cargill has completed an expansion and modernization project at its integrated soybean crush and refined... Read more
(Posted on 31/10/23)
BHP has approved an investment of US$4.9 billion (C$6.4 billion) for stage two of the Jansen potash... Read more
(Posted on 31/10/23)
Rio Tinto and cable solution provider Prysmian are partnering to build a more sustainable North American... Read more
(Posted on 26/10/23)
The American Soybean Association has applauded the U.S. Department of Agriculture's efforts to... Read more
(Posted on 26/10/23)
Rio Tinto has appointed James "Joc" O'Rourke as a non-executive director with effect... Read more