Final agreement to implement USMCA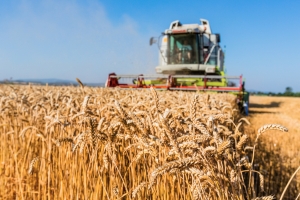 (Posted on 16/03/20)
Canada's government has approved the U.S.-Mexico-Canada Agreement (USMCA), making it the third and final party to the agreement to do so. Below is a statement from U.S. Grains Council (USGC) Chairman Darren Armstrong, a farmer from North Carolina, on this milestone:
"Our leaders and members are thrilled to see the completion of the U.S.-Mexico-Canada Agreement's approval process and look forward to it entering into force.
"The list of advantages of USMCA for our sector is long. The agreement:
• maintains zero tariffs on U.S. feed grains, co-products and ethanol;
• provides the highest enforceable sanitary and phytosanitary standards in any trade agreement to date;
• addresses regulatory equivalence, science and risk analysis, transparency and cooperative technical consultations;
• creates a rapid-response mechanism to address trade challenges;
• modernizes border procedures; and
• includes an enforceable biotechnology chapter – the first ever in a U.S. trade agreement.
"Throughout the negotiations that produced USMCA, the Council has worked closely within our industry, with our customers – particularly in Mexico – and with the negotiating governments to ensure the needs of the U.S. grains sector were considered and the new agreement continued the success we experienced together under NAFTA. We welcomed the chance to bring Mexican buyers to the United States, U.S. farm reporters to Mexico and talk with so many stakeholders about the importance of our relationships with Canada and Mexico.
"All told, we believe this agreement will solidify our most important and strategic trade relationships with our closest neighbours and best customers, and it will position our industry to continue to grow with our friends and partners in Mexico and Canada.
"We appreciate the hard work of everyone involved in this intense process and look forward to continued growth toward a more successful future with the foundation USMCA provides."
Latest News
(Posted on 05/06/23)
Rio Tinto has successfully completed the full transition of its heavy machinery from fossil diesel to... Read more
(Posted on 02/06/23)
Rio Tinto plans to invest US$395 million1 in a seawater desalination plant in the Pilbara, Western Australia... Read more
(Posted on 31/05/23)
A new collaboration between BHP and Microsoft has used artificial intelligence and machine learning... Read more
(Posted on 23/05/23)
Bunge and Nutrien Ag Solutions, the retail division of Nutrien Ltd. have announced a strategic alliance... Read more
(Posted on 17/05/23)
Vale has concluded the shipment of its first cargo of iron ore briquettes to be tested in a blast furnace... Read more
(Posted on 12/05/23)
The UK Government's decision to abandon plans to review all EU-derived legislation by the end of 2023... Read more
(Posted on 08/05/23)
The USA's National Grain and Feed Association (NGFA) and 42 other agricultural groups have expressed... Read more
(Posted on 02/05/23)
BHP has announced the completion of the OZ Minerals acquisition and implementation of the scheme of... Read more
(Posted on 02/05/23)
ADM, global leader in nutrition, and one of the leading flour millers in the UK, has for the first time... Read more
(Posted on 28/04/23)
Speaking on behalf of the American Soybean Association and his fellow soy growers, ASA President Daryl... Read more