ClassNK's new President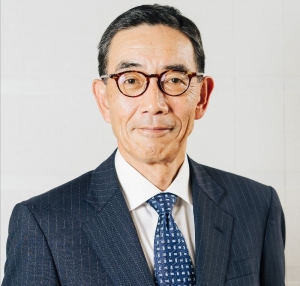 (Posted on 20/03/20)
Current Senior Executive Vice President Hiroaki Sakashita has been appointed as President & CEO as well as a Representative Director of leading classification society ClassNK, effective 18 March 2020. Current Senior Executive Vice Presidents Tetsuya Kinoshita, Junichiro Iida, and Dr. Toshiyuki Shigemi will continue in their present roles on the team, joined by Hirofumi Takano and Taira Narisawa as Executive Vice President.
Koichi Fujiwara has been appointed as Chairman of the Board of Directors, leaving the post of Representative Director, President & CEO. Michio Takagi will remain as Executive Auditor.
Speaking on the occasion, newly appointed President & CEO Hiroaki Sakashita said: "The maritime industry is changing its shape to adapt to environmental responsibilities and the digital era. For the swift mitigation of the industry to the new stage, there will be an increasing need for the role of independent third-party organizations to assure the safety, environmental performance, and quality of new technologies or concepts. ClassNK, with its new executive team, will actively participate in new innovative initiatives to enhance its capability, and pave the way for the development of new technologies and propagation of their benefits throughout the industry."
Hiroaki Sakashita holds a bachelor's degree in Naval Architecture and Ocean Engineering, from Yokohama National University and started his career at Japan's Ministry of Transport (now Ministry of Land, Infrastructure, Transport and Tourism) in 1980. During his career with the government, he played vital roles in maritime administration including regulatory oversight and industry development. He assumed the position of Director-General of the Maritime Bureau in 2015, and Deputy Minister for Technical Affairs, Minister's Secretariat in 2016.
He joined ClassNK as an Executive Consultant in 2018 and was appointed to Senior Executive Vice President in 2019 to oversee ClassNK's expansion of its business portfolio and digital transformation.
Latest News
(Posted on 07/12/23)
ClassNK has issued Approvals in Principle (AiPs) for four cutting-edge ship designs developed by Marine... Read more
(Posted on 07/12/23)
A smartship partnership bringing together ship management company Laskaridis Shipping, digital technology... Read more
(Posted on 07/12/23)
ABB has launched a new digital tool allowing shipowners, operators and designers to estimate the emission... Read more
(Posted on 03/12/23)
The Dry Bulk and LNG segments have borne the brunt of restricted transits, particularly due to their... Read more
(Posted on 03/12/23)
Columbia Shipmanagement (CSM) is set to further boost operational efficiency on its vessels, as crew... Read more
(Posted on 26/11/23)
Shi.E.L.D. Services has selected Spinergie as its preferred digitized solution provider to monitor and... Read more
(Posted on 26/11/23)
Thousands of cadets and trainees in India will benefit from in-depth wellness training and support thanks... Read more
(Posted on 17/11/23)
As shipping continues its journey to decarbonisation, INTERCARGO will host a special forum in Athens... Read more
(Posted on 13/11/23)
INTERCARGO was deeply saddened and concerned to hear of the reported appalling missile attack on the... Read more
(Posted on 13/11/23)
A new-look Wellness at Sea Awareness Campaign for seafarers, their families and shore staff that &ldquo... Read more