Caravel and Fleet sign the Neptune Declaration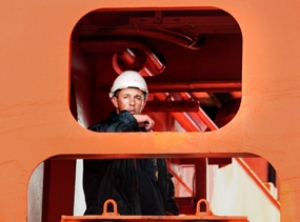 (Posted on 27/01/21)
The Caravel Group and Fleet Management have signed the Neptune Declaration on Seafarer Wellbeing and Crew Change. Developed by a taskforce of stakeholders from across the maritime value chain, the Neptune Declaration calls for a worldwide action to end the unprecedented crew change crisis caused by Covid-19.
"Travel restrictions brought about by the global pandemic have pushed seafarers to their limits," says Harry Banga, Chairman and CEO of the Caravel Group. "Thousands of seafarers are stranded aboard ships and are forced to work beyond their contracted period of employment. It is our collective responsibility to protect the rights and wellbeing of our seafarers, and we must do what we can to put an end to this humanitarian crisis."
More than 300 companies have joined forces to ensure the crew change crisis is resolved as soon as possible.
They have signed the Neptune Declaration that defines four main actions:
1. Recognise seafarers as key workers and give them priority access to Covid-19 vaccines
2. Establish and implement gold standard health protocols based on existing best practice
3. Increase collaboration between ship operators and charterers to facilitate crew changes
4. Ensure air connectivity between key maritime hubs for seafarers
"At FLEET, we take the wellbeing of our seafarers very seriously," says Kishore Rajvanshy, Managing Director,
Fleet Management Limited. "The role of seafarers is crucial to help the world overcome the pandemic by
ensuring the continuity of trade flows, especially the essential goods such as food, medical equipment and
other vital supplies. The onus is thus upon us to safeguard their rights and resolve the crew change crisis as
soon as possible."
Fleet Management Limited is the second-largest ship manager in the world today. Spanning 26 years, FLEET's portfolio features over 600 vessels, from bulkers and methanol-propelled tankers to fuel-efficient LNG carriers.
With the collective strengths of over 20,000 seafarers and 900 onshore maritime professionals, FLEET has pioneered many of the crewing, safety, and technical standards, which have become benchmarks in the industry.
Latest News
(Posted on 28/03/23)
The board of Oldendorff Carriers, has appointed Patrick Hutchins as the new President and CEO of the... Read more
(Posted on 28/03/23)
The Swedish Club is looking to the future with the expansion and restructuring of the Club's management... Read more
(Posted on 24/03/23)
One Sea has welcomeed Finnish start-up Groke Technologies as its new member, bringing additional expertise... Read more
(Posted on 24/03/23)
ClassNK has released "FAQs on the EU-ETS for Shipping", an overview and necessary preparation... Read more
(Posted on 20/03/23)
AXSMarine, a pioneer and market leader in the provision of advanced solutions for shipping professionals... Read more
(Posted on 20/03/23)
Shipzero is enabling transport and logistics companies to create transparency about their emissions... Read more
(Posted on 07/03/23)
The Isle of Man Ship Registry (IOMSR) has become an associate member of The International Association... Read more
(Posted on 07/03/23)
The wellbeing of crew members is becoming more important to shipping companies says leading catering... Read more
(Posted on 28/02/23)
Canada based Algoma Central Corporation has reported its results for the year ended 31 December, 2022... Read more
(Posted on 24/02/23)
Ukrainian seafarers have largely returned to international shipping thereby restoring balance in crew... Read more