BPA welcomes Brexit deal but warns of impacts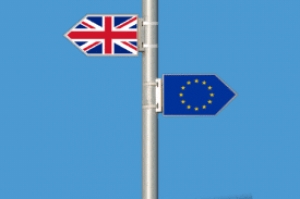 (Posted on 28/12/20)
Responding to the news that the EU and the UK had reached an outline agreement on a future post Brexit deal the British Ports Association has welcomed the continued tariff free trade, but suggested that there will still be major impacts at the end of the transition.
The British Ports Association represents ports that handle 86% of the UK's maritime trade.
Commenting the British Ports Association Chief Executive Richard Ballantyne said, "The prospect of continued tariff free trade with the EU and other market access arrangements is certainly something most in the freight and logistics industries will welcome. It looks as if our agricultural and automotive trade with the EU can continue without being subject to the high tariffs that could have been introduced. It also means that the fish we land will be able to exported its biggest market.
However despite this deal the UK is definitely leaving the EU's Customs Union and Single Market which means major changes for cross border trade. Goods being transported between Great Britain and the EU, including Northern Ireland, will be subject to a number of new controls and requirements and there is no escaping the increase in costs that this will create for UK traders, businesses and potentially consumers. As our new trading relationship starts to bed down we are hopeful that an ongoing reciprocal acceptance of each other's standards might mean a reduced need for inspections and interventions at ports and borders."
The British Ports Association represents the interests of over 100 port members, covering more than 400 ports, terminal operators and port facilities.
Latest News
(Posted on 27/01/23)
In addition to helping its 12 member ports decarbonize, the World Ports Climate Action Program (WPCAP... Read more
(Posted on 27/01/23)
The first ship of the year, M/V Cape Alexandros, arrived at 11:00 a.m. on January 4, 2023, from Rotterdam... Read more
(Posted on 27/01/23)
AD Ports Group the leading facilitator of global trade, logistics, and industry, has signed a Memorandum... Read more
(Posted on 23/01/23)
In the presence of the UAE President His Highness Sheikh Mohamed bin Zayed Al Nahyan, and the President... Read more
(Posted on 16/01/23)
The Port of South Louisiana (Port SL) CEO Paul Matthews, has announced that it has entered into a Purchase... Read more
(Posted on 16/01/23)
With 73.6 million tons of cargo transhipment from maritime shipping (+7%) and 64.5 million tons from... Read more
(Posted on 12/01/23)
Despite unfavourable economic conditions, traffic in the port of Dunkerque, the third largest port in... Read more
(Posted on 10/01/23)
North Sea Port CEO Daan Schalck has been looking back as well as forward. 2022, was a year in which... Read more
(Posted on 10/01/23)
A multi-million-pound deal has been agreed to build a new road salt storage facility to support Scotland... Read more
(Posted on 10/01/23)
Ports Minister Rita Saffioti has announced Samuel McSkimming as the new CEO of the Pilbara Ports Authority... Read more