BIMCO calls on shipowners for biofouling management information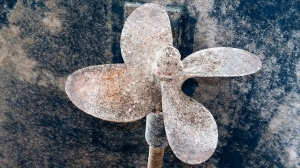 (Posted on 31/08/21)
BIMCO is launching a new survey with the aim of gathering information from shipowners about the effectiveness of their anti-fouling systems (AFS). The information gathered will help BIMCO provide factual information to the International Maritime Organization (IMO) about biofouling management in practice.
The topic of biofouling is increasingly on the agenda at the IMO and several national governments. The existing IMO guidelines on biofouling (Resolution MEPC.207(62) – 2011 Guidelines for the control and management of ships' biofouling to minimise the transfer of invasive species) are currently under review.
BIMCO is actively involved in the revision of the guidelines and is seeking to ensure that the revised guidelines remain practical for shipowners. To build our argumentation on facts, BIMCO has developed a questionnaire to collect shipowners' views on the practices of biofouling management, especially the use and effectiveness of anti-fouling systems (AFS) and in-water cleaning. BIMCO encourages shipowners - both members and non-members - to take part in the survey, as this will help us build a robust argumentation when it comes to help improving the biofouling regulations.
BIMCO states that its membership represents approximately 60 percent of the world's merchant shipping tonnage and that it has members in more than 120 countries, including managers, brokers and agents.
Latest News
(Posted on 27/09/23)
As the global shipping industry today celebrates World Maritime Day with its central theme of &ldquo... Read more
(Posted on 26/09/23)
Leading provider of secure maritime data communications software, GTMaritime, has reached 15,000 installations... Read more
(Posted on 26/09/23)
Posidonia Exhibitions, organisers of Posidonia, the International Shipping Exhibition, is launching... Read more
(Posted on 19/09/23)
Seven months after its formal launch, NorthStandard is already realizing tangible benefits from combining... Read more
(Posted on 12/09/23)
Maritime nuclear technology company CORE POWER has boosted its Global Advisory Board with four new high... Read more
(Posted on 12/09/23)
Foreship has relocated its UK subsidiary to larger premises and appointed Tuur Killaars as Senior Sustainability... Read more
(Posted on 08/09/23)
Classification society DNV has signed a Memorandum of Understanding (MoU) with Singapore-based ship... Read more
(Posted on 08/09/23)
Leading blended learning provider Intelligent Seas Group (ISG) is delighted to announce its collaboration... Read more
(Posted on 04/09/23)
Record year-on-year declines in rainfall has been identified as the 'likely culprit' for... Read more
(Posted on 04/09/23)
After years of keeping a vital navigation service operating on the same income, Middle East Navigation... Read more