Australian mining well placed to support Japan's decarbonisation efforts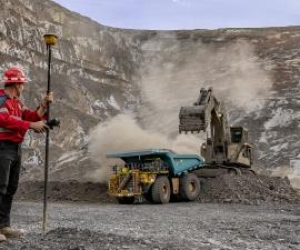 (Posted on 02/09/21)
Australian mining's long-term partnership with Japan on commodity trade to support economic growth, energy security and decarbonisation can strengthen with a focus on energy commodities, critical minerals and technologies such as hydrogen with carbon capture, storage and utilisation.
The Minerals Council of Australia's (MCA) submission to the Department of Foreign Affairs and Trade on the General Review of the Japan-Australia Economic Partnership Agreement (JAEPA) outlines the potential to build on Australia's trade and investment relationship with Japan, one of our closest partnerships.
The MCA is the leading advocate for Australia's minerals industry, promoting and enhancing sustainability, profitability and competitiveness.
The submission notes areas where JAEPA – signed in 2015 – can benefit both countries by supporting common priorities, including:
Boosting diversification of trade
Building resilient energy supply chains that support Japan's energy security
Supporting Japan's technology-led decarbonisation and green growth goals
Supporting a free and open trade environment, free from coercion.
For more than 50 years, Japanese investment in Australia's mining industry has laid the foundations for prosperity, bringing to life regional centres, opening up the Pilbara region in Western Australia, the Bowen Basin in Queensland and the Hunter Valley in New South Wales.
Now, Australian mining has the ability to build on this important partnership through continuing to reliably supply critical materials to meet Japan's current energy needs and developing the technologies of the future, including hydrogen with carbon capture storage.
The sound and strong relationship between Australia and Japan including trade in mineral and energy resources to Japan is a success story of success built on mutual trust, pioneering investment and collaboration to solve common problems.
Just as Australian mining has supported Japan's growth and energy security, it can now support Japan's move to a decarbonised future. Decarbonisation will require a lot of copper, cobalt, lithium and other critical minerals and a renewed focus on the JAEPA will support this ambition.
Australia's commodity trade with Japan is just one example of how Australian mining is helping to sustain and improve the lives of millions around the world while providing the critical raw materials necessary for modern and emerging economies to flourish in a decarbonised future.
Latest News
(Posted on 26/11/23)
ADM, a leader in sustainable agriculture supply chains, has announced an important expansion of its... Read more
(Posted on 17/11/23)
Trafigura, a market leader in the global commodities industry, has agreed to invest in an all-in-one... Read more
(Posted on 17/11/23)
ADM and Marathon Petroleum Corp. have celebrated the opening of their joint venture soybean processing... Read more
(Posted on 13/11/23)
Former U.S. Grains Council (USGC) Director of Global Programmes Alejandra Castillo was named the successor... Read more
(Posted on 13/11/23)
Rio Tinto has completed the acquisition of PanAmerican Silver's stake in Agua de la Falda and... Read more
(Posted on 05/11/23)
Cargill has completed an expansion and modernization project at its integrated soybean crush and refined... Read more
(Posted on 31/10/23)
BHP has approved an investment of US$4.9 billion (C$6.4 billion) for stage two of the Jansen potash... Read more
(Posted on 31/10/23)
Rio Tinto and cable solution provider Prysmian are partnering to build a more sustainable North American... Read more
(Posted on 26/10/23)
The American Soybean Association has applauded the U.S. Department of Agriculture's efforts to... Read more
(Posted on 26/10/23)
Rio Tinto has appointed James "Joc" O'Rourke as a non-executive director with effect... Read more