Antwerp extends concessions payment period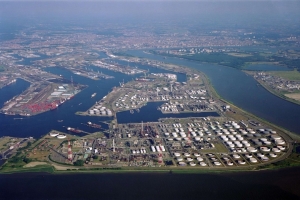 (Posted on 08/06/20)
In order to support the Port of Antwerp concession-holders in the present exceptional circumstances, Antwerp Port Authority and Maatschappij Linkerscheldeoever (MLSO) have agreed to grant an extension of the payment period for domain concessions.
In response to the Covid-19 crisis the members of the Antwerp port community asked the Port Authority and MLSO for support measures. After consultation with Alfaport, the Port Authority and MLSO have decided to extend the deadline for payment of concession fees until 30 July 2020, for invoices relating to Q3 2020.
The Port Authority and MLSO may exceptionally switch to monthly invoices for Q3 2020, on the basis of a specific request by the concession-holder, with reasons being given. This request must be submitted at the latest by 10 June 2020 to pd_concessies@portofantwerp.com (Port Authority) or facturatie@mlso.be (MLSO).
A range of commodities pass through the Port of Antwerp and every product requires its own method of transport, or packaging. Dry bulk, such as grain, coal, iron ore, cement, sugar, salt and sand arriving in Antwerp is processed into construction products. Blast furnaces use iron ore and coal to produce steel. A lot of yeast arrives in bulk in Antwerp, which is used to make beer or whisky.
Latest News
(Posted on 26/11/23)
A 194 million euro investment in North Sea Port will secure large-scale CO2 reduction by the largest... Read more
(Posted on 17/11/23)
The Central Association of German Seaport Operators (ZDS) has called for a decisive German port policy... Read more
(Posted on 13/11/23)
A groundbreaking feasibility study has highlighted the potential for using clean ammonia to refuel ships... Read more
(Posted on 05/11/23)
IAPH has announced the ratification by the IAPH Council of the new IAPH Board. The Board is formed by... Read more
(Posted on 05/11/23)
CN has announced that it acquired from Genesee & Wyoming Inc., a stake in the Cape Breton &... Read more
(Posted on 31/10/23)
Due to continued very high inflation, the Hamburg Port Authority (HPA) will raise port fees by an average... Read more
(Posted on 31/10/23)
The UK's leading ports group, Associated British Ports (ABP), has appointed Jeff Gibb as Lead... Read more
(Posted on 26/10/23)
In the first nine months of 2023, there was 6% less throughput in the port of Rotterdam: 329.9 million... Read more
(Posted on 26/10/23)
After nine months, the total throughput of Port of Antwerp-Bruges was 204.4 million tonnes, a drop of... Read more
(Posted on 19/10/23)
LOGISTEC Corporation have announced that it has entered into an arrangement agreement with 1443373... Read more