ADM eager for partnerships after Prairie Pulse acquisition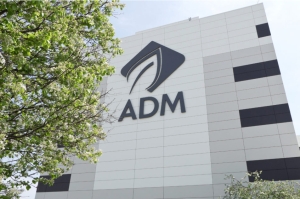 (Posted on 10/07/23)
ADM, a global leader in agricultural origination and processing and supply chain management, has announced the acquisition of Prairie Pulse Inc., owners of a pulse crop cleaning, milling and packaging facility in Vanscoy, Saskatchewan, Canada.
"Everything at ADM starts with the farmer," said ADM commercial manager Aaron Brown. "Their success is our success, and we're excited to strengthen our relationships with Canadian pulse growers through the acquisition of Prairie Pulse. We'll be reaching out to producers about ADM's unique array of tools and resources to help them manage and grow their businesses – including our access to global markets, our work to create value for sustainable farming practices, and our technology partnerships."
"This addition also expands our capabilities to meet the needs of our downstream customers, who are increasingly looking at pulses as protein sources for both human and animal nutrition products," Brown added. "The enduring global trends of sustainability and food security are powering growth in alternative proteins, and ADM is continuing to invest to ensure we're at the forefront of meeting those needs. We look forward to working with farmers and the great team at Prairie Pulse to expand employment opportunities in Vanscoy and enhance our capability to supply the growing demand for pulse products."
Prairie Pulse's operations in Vanscoy – which include origination, 12,000 MT of bulk storage, cleaning, milling, sorting, sizing and bagging – will double ADM's pulse footprint in the region. The pulse dehulling and splitting facility transforms lentils, chickpeas and peas into shelf- and food-ready products for domestic and international consumption.
"This is an exciting opportunity for Prairie Pulse, our staff, and customers," said Prairie Pulse President and CEO Allan Wagner. "ADM is a global leader in agribusiness, transportation and processing, as well as the fast-growing alternative protein sector that our products serve. I'm excited, honored and proud to join the ADM team, whose guidance, strength and leadership will be a tremendous boost to our efforts to maintain, expand and grow our business."
ADM's current services and operations in Saskatchewan include pulse origination and cleaning in North Battleford, canola crushing in Lloydminster, oilseed sourcing in Watson, and fertilizer sales and distribution in Lajord and Yorkton.
Latest News
(Posted on 07/12/23)
Rio Tinto has approved a $77 million (A$110 million) pre-feasibility study (PFS) to progress development... Read more
(Posted on 03/12/23)
Rio Tinto and Giampaolo Group have completed a transaction to form the Matalco joint venture, combining... Read more
(Posted on 03/12/23)
Khalifa Economic Zones Abu Dhabi – KEZAD Group, the largest operator of integrated and purpose... Read more
(Posted on 26/11/23)
ADM, a leader in sustainable agriculture supply chains, has announced an important expansion of its... Read more
(Posted on 17/11/23)
Trafigura, a market leader in the global commodities industry, has agreed to invest in an all-in-one... Read more
(Posted on 17/11/23)
ADM and Marathon Petroleum Corp. have celebrated the opening of their joint venture soybean processing... Read more
(Posted on 13/11/23)
Former U.S. Grains Council (USGC) Director of Global Programmes Alejandra Castillo was named the successor... Read more
(Posted on 13/11/23)
Rio Tinto has completed the acquisition of PanAmerican Silver's stake in Agua de la Falda and... Read more
(Posted on 05/11/23)
Cargill has completed an expansion and modernization project at its integrated soybean crush and refined... Read more
(Posted on 31/10/23)
BHP has approved an investment of US$4.9 billion (C$6.4 billion) for stage two of the Jansen potash... Read more