ABP appoints new comms head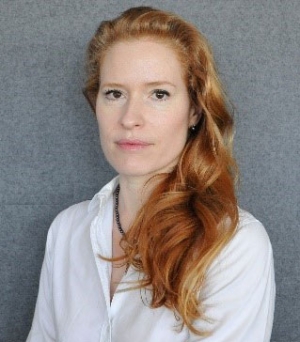 (Posted on 08/06/20)
Associated British Ports (ABP) has announced the appointment of Madeleine Hallward as ABP's new Group Head of Strategic Communications. This is a new role created to develop and drive the new company strategy in three core areas: government relations, external communications and brand development/marketing.
Madeleine will take up the role in July. She is currently a non-executive director on the board of the Office of Rail and Road and was previously Director for Government Affairs for Ford of Britain, where she served for six years on the UK Board. Prior to Ford she worked at Diageo, Bloomberg, Energy UK and NESTA.
Julian Walker, ABP's Chief Commercial Officer, said: "Central to ABP's strategy is our ability to build strong engagement and relationships with national and local government, our customers and other key external stakeholders, so we are delighted that Madeleine has chosen to join ABP and lead this part of our new business strategy."
ABP is the UK's leading port owner and operator. Its network of 21 ports around Britain offer unparalleled marine, road and rail access to domestic and international markets. ABP also owns the UK's busiest rail freight terminal at Hams Hall located in the heart of the country.
As a vital part of the supply chains of businesses throughout the nation, ABP's 21 ports support 119,000 jobs and contribute £7.5 billion to the economy every year, handling £149 billion of trade.
Latest News
(Posted on 02/06/23)
Vancouver Fraser Port Authority CEO Robin Silvester has announced that he will be leaving the port authority... Read more
(Posted on 31/05/23)
AD Ports Group , the Abu Dhabi based leading facilitator of global trade, logistics and industry, has... Read more
(Posted on 31/05/23)
The World Port Climate Action Program (WPCAP) will be extended with a new focus on shore power, new... Read more
(Posted on 30/05/23)
Ships sailing from the North Sea via the Westerschelde to unload dry bulk goods at OVET's quay in Vlissingen... Read more
(Posted on 23/05/23)
The problematic trend in the world economy is affecting Port of Hamburg throughput figures. As in other... Read more
(Posted on 23/05/23)
A senior delegation from United Arab Emirates (UAE) visited Karachi and met with H.E. Faisal Sabzwari... Read more
(Posted on 16/05/23)
Two new electric harbour cranes, representing an £8.6 million investment, are the latest arrivals... Read more
(Posted on 14/05/23)
At a ceremony held during the transport logistic trade fair in Munich, Algis Latakas, General Director... Read more
(Posted on 08/05/23)
Associated British Ports (ABP's) Port of Ipswich, the UK's leading grain export port, has... Read more
(Posted on 02/05/23)
AD Ports Group, the Abu Dhabi based leading facilitator of global trade, logistics and industry, has... Read more